Regional VP of Spa & Hotel Sales, Texas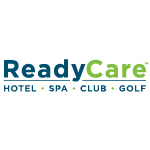 Regional VP of Spa & Hotel Sales, Texas
ReadyCare is a leading provider of personal care amenities, supplies and private label solutions to world-class hotels, spas, health clubs and golf clubs. For over 25 years, Denver-based ReadyCare has helped thousands of properties deliver great member and guest experiences by ensuring their personal care offering aligns with their brand and their customers.
Job Summary
The Regional VP of Spa & Hotel Sales is responsible for growing current spa & hotel relationships and establishing new opportunities to help properties with their personal care amenities, supplies and private label solutions. The position will be located within the Texas region and the ideal candidate will work out of their home office.
Duties & Responsibilities
Maintaining and growing existing customer accounts with effective communication such as telephone calls, emails and strategic account visits
Targeting, prospecting and opening new accounts within the assigned region
Ensuring that all customers and prospects are aware of everything ReadyCare has to offer, including spa & locker room supplies, in-room amenities & shower dispensers, and our branded products like Pure Fiji, Lemi Furniture, Glove Treat & more
Coordinating internal departments such as internal sales, marketing and operations to deliver a seamless customer experince
Position reports to our Head of Spa & Hotel Sales
Qualifications
College degree or equilivant work experience
At least 2 years of sales experince in the spa or hotel industry with a proven tack record of success
Excellent written & verbal communication skills
Familiarity with CRM systems and skilled using MS Outlook, Word & Excel
Ability to successfully interact with all levels of management
Self-motivated and comfortable working in a fast-paced environment
Flexibility to travel within the assigned region as needed
Compensation & Benefits
Base salary plus commission, based on level of experience
Medical, dental, vison, life, short-term disability and long-term disability benefits are provided after 60 days
Apply
To apply for this position, please send us a cover letter and your resume to jobs@readycare.com. Be sure to highlight your interest in the position and why you'd be great at it. If someone at ReadyCare referred you, please mention that as well.