EcoEclipse Dispensers

Eco-Friendly Dispensers
---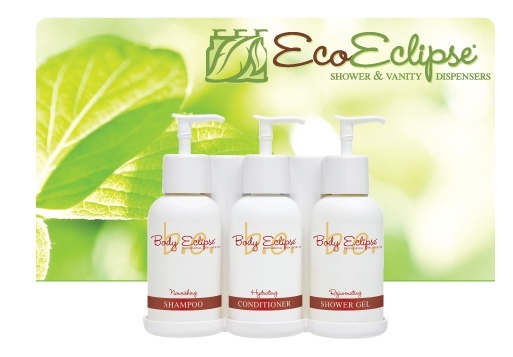 Developed by ReadyCare, EcoEclipse is an eco-friendly 8oz shower dispenser that delivers up to 60% cost savings. It's currently used in over 300,000 hotel rooms and thousands of spas to reduce plastic waste & deliver better guest experiences.
Cost-Effective & Designed for Easy Maintenance
Our shower dispenser's innovative design prevents bottle rotation to maintain a professional look and are simple to wipe down with common cleaning products. Available in single & triple pump sizes with multiple dispenser colors and bottle types that can be private labeled with your property's logo.
Product Details & Purchase