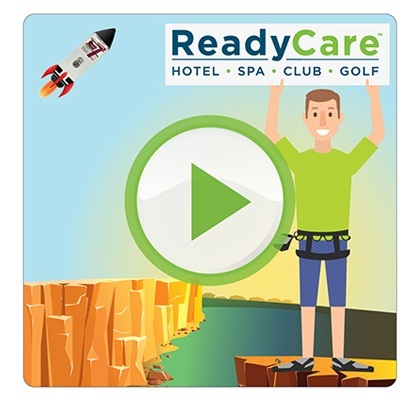 In 1989, our founder & president Gary Robie was a regular at his local gym, trying to stay in shape for weekends spent rock climbing. His club didn't offer razors and Gary learned from the manager that he wanted to offer them but had no way to control his inventory or costs.
Jumping On Opportunity
Sensing an opportunity, Gary began tinkering in his garage and after a few months, developed the ReadyRazor Dispenser. He sold the first unit to his club and then began going door-to-door to other clubs.
From the start, Gary was laser-focused on product quality and delivering customer service that was beyond expectations. Soon, ReadyRazor's reputation began to travel and the company took off. When customers started asking Gary about other locker room essentials, he expanded his product offering and continued to grow.
From Single Product to International Business
Many things have changed since our humble beginning. We've changed our name from ReadyRazor to ReadyCare to better support our expanded product offering, and Gary's garage has been replaced by an 80,000 square foot corporate headquarters in Denver that supports 14 brands and over 3,000 products.
Our customer base has also expanded from a few dozen local health clubs to thousands of hotels, spas, health clubs & golf clubs around the world. In fact, ReadyCare now works with customers in over 40 countries and our positive customer testimonials are proof that we're viewed as a valuable partner in helping properties deliver a better member & guest experience.
While our business has evolved over the past 25 years, what has remained consistent is our original owner and our razor-sharp focus on delivering great customer experiences.